›

Gente

› FBY News
The trio, who were in the cast of "Amor à Vida", join the show and take part in rehearsals in Pernambuco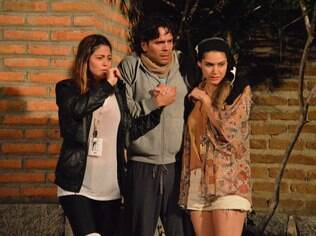 Carol Castro, Carlos Machado and Fernanda Machado are in Pernambuco to star in the show "The Passion of Christ". On Tuesday (08), the trio took part in a dress rehearsal, in Pernambuco.
Carol, Carlos and Fernanda, who were part of the cast of "Amor à Vida", join the traditional spectacle, which will be staged this weekend in the interior of Pernambuco state.
Incidentally, both Fernanda and Carol will get married after the soap opera.
Faça seus comentários sobre esta matéria mais abaixo.